Message from the Chair – Luke Campbell

Welcome to 2023!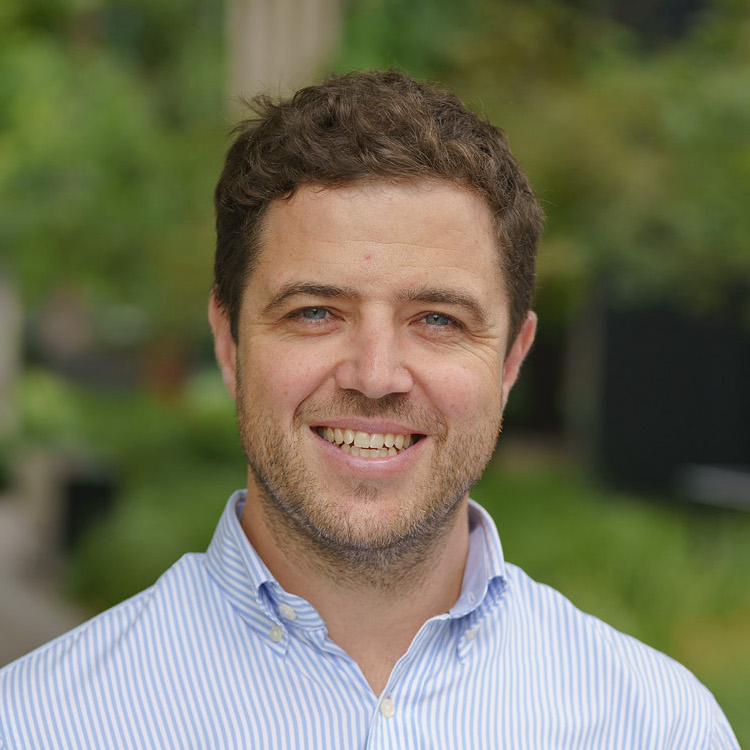 It is not just in the theatre that the show must go on! Despite the ongoing challenges of 2022 – the pandemic, war, and climate change impacts – PIANC continued its work of connecting experts, sharing knowledge, providing guidelines and guidance for the world's water transport systems and infrastructure. 
Certainly, for PIANC A&NZ there were many major achievements and events in 2022. 

The Year in Review:
APAC2022 – PIANC's second Asia Pacific regional conference was successfully held in Melbourne, reuniting many in our community in person for the first time since the lockdowns and border closures of 2020 & 2021. A brief video gives some idea of the enthusiasm. 

Five PIANC APAC awards were presented to five very worthy recipients, Jordan Butler, Marika Calfas, Ron Cox, Edward Rowe and Tom Shand. 

The Australian and New Zealand Coasts & Ports Conference 2021, hosted by a valiant and persevering LOC in Christchurch, was finally held in April 2022 as a fully online event. The Conference was both a technical knowledge-sharing and financial success.

In 2022 our innovative and visionary Chair Will Glamore stepped down from the helm of our hardworking Board and Luke Campbell became Chair. The PIANC A&NZ Board holds biennial elections, and in 2022 two Board members resigned and three more enthusiasts came on. 

A brand new regional chapter was formed in Tasmania, with an inaugural Conference already planned for 20-22 March 2023!

A&NZ Member Libby Freeman won the 2022 de Paepe-Willems Award for her paper on 'Dynamic Motions of Piled Floating Pontoons and Their Impact on Postural Stability'. Big congrats to Libby!

Ports Australia and PIANC ANZ Northern Chapter held a very successful joint three-day event in Darwin in October – The Engineering & Asset Management Working Group where port and waterfront infrastructure leaders and professionals exchanged the latest knowledge, shared their experiences while considering the current and future development of the maritime infrastructure in this strategic region. 

We supported and engaged our membership through the amazing work of regional chapters and YPs, who between them organised 18 regional technical and networking events in 2022, including the inspirational YP Leadership Breakfast series held in Brisbane, Newcastle, & Perth.  We also celebrated the inaugural International Day for Women in Maritime on Wed 18th May, in collaboration with WISTA.And we continued with our very well-regarded Mentoring Program, now having completed its third successful year.

2022 saw the continuation of our online technical outreach through a hybrid SA webinar in July by PIANC PTGCC and A&NZ Board member A/Prof Ron Cox  on 'Climate Change – long term impacts on ports & navigation' which is now available on YouTube, and through the December PTG CC webinar featuring Will Glamore, 'A Market Approach to Blue Carbon and Opportunities for Waterborne Transport Infrastructure', also now viewable online.

Our new free student member category offers reduced fees for conferences and events but without access to working group reports. Recruiting a stronger student cohort (from 3 in 2020 to 45 in 2022), augurs well for future professional participation, and increases the profile of PIANC in the tertiary sector. We also launched our first student/industry networking event–organised by the indefatigable WA Chapter, who invited students at Perth universities to connect with the ports and marine industry. The event was supported by 18 PIANC A&NZ corporate members. 

Led by Board Member Jackie Spiteri, we continued the process of aligning PIANC A&NZ activities and processes with UN SDGS. 

Continued our frequent comms with members and colleagues, increasing our website and newsletter outreach, and growing our LinkedIn following – from 1100 to 1760. Three more short videos were produced – providing info on Young Professionals, our Mentoring Program, and Working Groups – all viewable on our YouTube channel .

PIANC A&NZ members continued to participate strongly in PIANC's International Working Groups, and in international initiatives.

Aims for 2023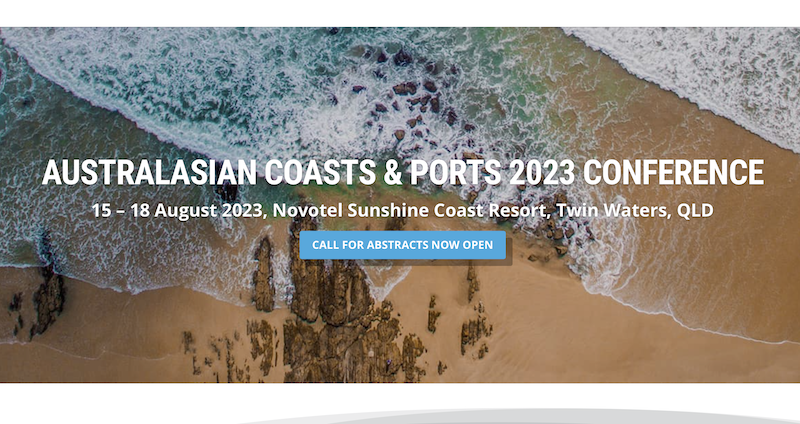 I'm excited to be continuing on the new and challenging role as Chair in 2023. (Huge thanks to Will Glamore for his fantastic leadership and vision over the past five years.) Here are just a few things we are looking forward to in 2023.
Coasts&Ports2023: In 2023 we are co-hosting another brilliant Australasian Coasts and Ports Conference, on Queensland's Sunshine Coast from 15-18 August. The Conference theme is 'Working Together – 50 Years of Coasts and Ports'. The theme recognises that in facing the next 50 years, working together will be critical: working together with the ocean, with nature, with communities as well as with other professions. As the Conference Chair Dr Andrew W.M. Pomeroy says, '50 years from now we want to be able to look back and say that we took what we knew, implemented big ideas and adapted to the challenges.'

PIANC Tasmania: There is also our inaugural PIANC Tasmania biennial conference to look forward to in March. PIANC TASMANIA will focus on projects and experience from around the island state of Tasmania. With 98% of all imported and exported goods travelling by sea through our ports, associated infrastructure and supply chains, ports are vital for our prosperity. Hear and discuss an interesting program from professionals both from Tasmania and beyond concentrating on Tasmanian projects. Non PIANC members are also welcome. See website: https://pianctasmania.com.au

Hiring an EO/Membership Coordinator: As PIANC A&NZ continues to grow and develop, in 2022 we prepared the ground for a new paid part-time position of Executive Officer and Membership Coordinator. This new position will deliver important functions of PIANC A&NZ's strategy and operation, would directly report to the Chair and Board and be responsible for day‑to‑day operations.

UN Sustainability Development Goals: Our commitment to the UNSDGs continues. We have committed to building capacity within our network through the development of technical events and papers focused on key sustainability issues. We have committed to managing our own operations to minimise our environmental footprint. We have also commenced the development of a PIANC A&NZ Diversity Policy and look forward to sharing this with our members in 2023.

Pacific Outreach: I personally am passionate about expanding the PIANC community across the Pacific region, increasing our connections and outreach beyond Australia and New Zealand, particularly island nations facing the challenges of climate change.
I wish all our members the very best in 2023, whatever it may bring. Please stay in touch with us. We always welcome feedback from our members. If you would like to get more involved, please contact the Regional Chapter Chair or Young Professional in your state.

Luke Campbell, Chair PIANC A&NZ