Welcoming Luke Campbell as new Chair, and thank you to Will Glamore
After five years at the helm, A/Prof Will Glamore stepped down from the role of Chair and first delegate of PIANC Australia & New Zealand at the Annual General Meeting held on 10 June. We thank Will for all his tremendous leadership and service, and warmly welcome our new Chair, Luke Campbell.

About our new Chair Luke Campbell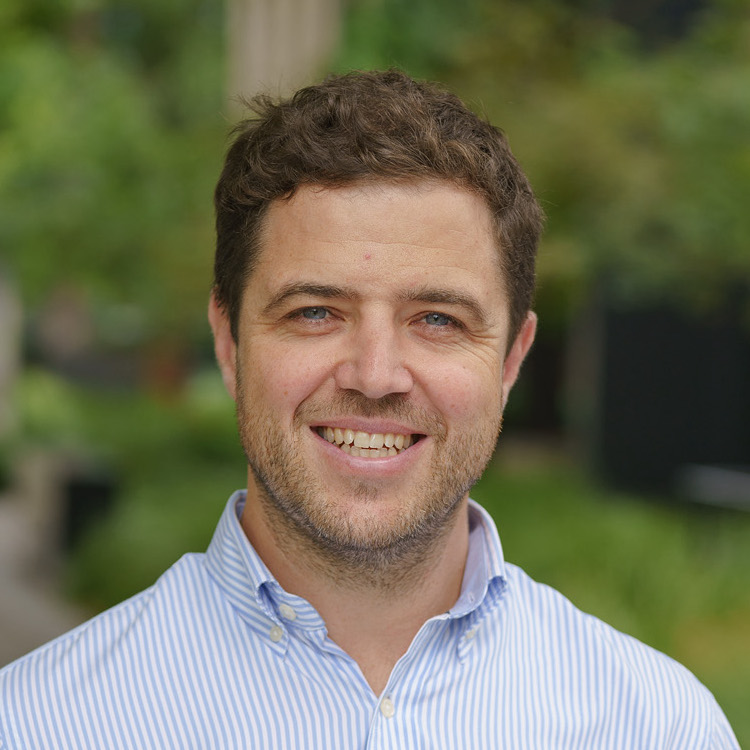 Luke has served on the PIANC A&NZ Board since 2018 and was our first regional chapters' coordinator. This has always been a strong motivation in his work for PIANC – to support the growth of active regional PIANC communities, responsive to local concerns and needs.
'I am excited to be taking on a new and challenging role as Chair at PIANC Australia & New Zealand!' Luke said. 'Thanks to the board members for their ongoing support, and special thanks to Will Glamore for his fantastic leadership and vision over the past five years.'
Luke is a Professional Maritime and Structural Engineer and has over 18 years of experience in designing complex coastal and maritime projects. He has been the engineer of record for hundreds of projects throughout his career with significant emphasis on marine, coastal and civil infrastructure.
Growing up in Beachport in South Australia as the son of a deep-sea fisherman, Luke's passion for maritime and coastal engineering has been cultivated over a lifetime. Luke is a Director of the WGA group business. He is a project director based in Western Australia and leads the Ports and Marine sector and the maritime team across Australia and NZ. He has considerable experience managing multi-disciplinary teams on complex projects, with a particular interest in design for unorthodox engineering problems.
As a young engineer Luke worked in both Vietnam and Hong Kong, which he credits for providing him with a new perspective, due to the stark contrasts to the Australian working environment. Having been part of the Wallbridge Gilbert Aztec team based in Adelaide for many years, an ever-increasing demand in the west saw Luke make a permanent move to Perth in 2012 to start and manage the company's WA office. There he has built a successful reputation for innovative and economical design with a strong focus on constructability. 

In 2019 Luke was recognised as one of the State's '40Under40' with a Business News award. The awards recognised WA's outstanding business men and women under 40.
Luke has been involved in PIANC activities for many years prior to joining the Board and was the winner of the PIANC Young Authors Award in 2011. Luke is excited to continue building on Will Glamore's leadership vision, and is passionate about expanding the PIANC community across Australia, NZ and the Pacific.
Farewell and Thank You to Will Glamore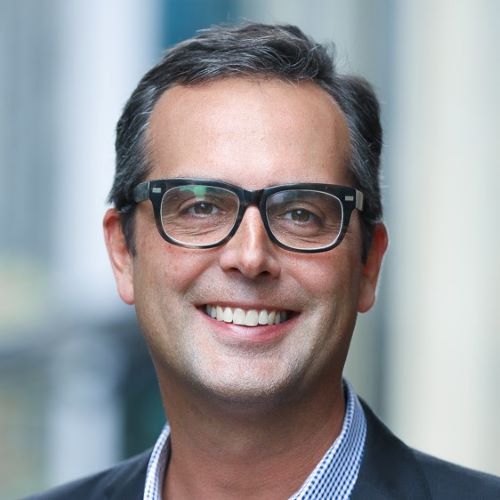 Reflecting back on a very busy and challenging time, Will recalled, 'Over the past five years we launched major new initiatives to focus on our members and ensure that PIANC provides leadership opportunities for all involved.
'This included the launch of Regional Chapters, a new APAC conference series, Young Professional initiatives, more members on International Working Groups than ever before, and new ways to communicate with our membership and broader community. Despite Covid19, we have continued to grow by using a purpose-built annual strategy, shared goals, and a team approach.
'After 14 years on the Board, I am heavily indebted to the members of PIANC A&NZ for their support and to all our members who have volunteered their time to give back to our profession.'

At the AGM, Deputy Chair Peter Engelen spoke for all when he said that the achievements of PIANC A&NZ under Will as Chair have been very impressive, and his stepping down was a significant moment.
Peter noted that Will has had a stellar PIANC career, first active as a YP, becoming Chair of PIANC Australia Young Professionals and former co-Chair of PIANC International YPCom, a recipient of the PIANC Young Author Award in 2007, and winner of the 2008 De Paepe-Willems Award.
Some of Will's achievements as Chair include increasing representation of A&NZ on international PIANC forums, joining with New Zealand, membership growth, strong financial position, successful big conferences, C&P and APAC. But there are even more indicators of his success.
'Achievements that really raised PIANC ANZ to the next level under Will's leadership' Peter said, 'include improvements to comms to members, improvements to technology in running PIANC, articulation of strategic plans, setting and monitoring goals, the establishment of Regional Chapters which has widened the leadership from a Board of 12 to circa 40 active PIANC members working across A&NZ, establishing PIANC as a platform for leadership in our sector, and his passion for environmental and equity issues.
'How he did all this: he is an engaging speaker, an inclusive and natural leader, top Aussie bloke.
'On behalf of members, thank you Will for your hard work. You have done an outstanding job and have left us a legacy to be proud of.'
Will congratulated the new Board 'and congratulations especially to Luke Campbell in his appointment as the new Chair. I am excited to watch the ongoing success.'  
Will remains on the PIANC A&NZ Board as an ex-officio member.