PIANC A&NZ is actively seeking to increase its student membership and raise its profile and that of the ports, maritime and coastal industry amongst tertiary students.
In August, our amazing PIANC WA Chapter (led by the indefatigable Claire Treeby) held a very successful industry/student information evening at Curtin University inviting all students from every university and school to discuss career paths and internship opportunities in the Ports and Marine Sector! Eighteen PIANC A&NZ corporate members gladly supported or participated in the event, and the pizza was also free!
As Claire noted, 'Sometimes the industry doesn't provide what you need and it's up to us to make it happen! I'm proud of the success of our Ports and Marine focused student industry night. We met our goal of increasing awareness of the broad range of careers available, and I'm certain a few students will find an internship.'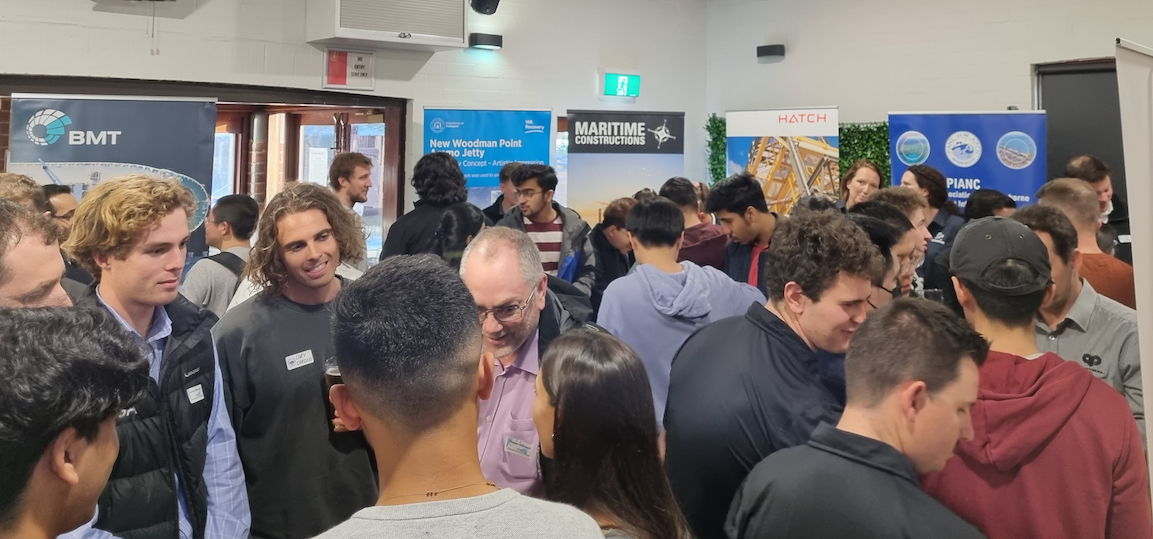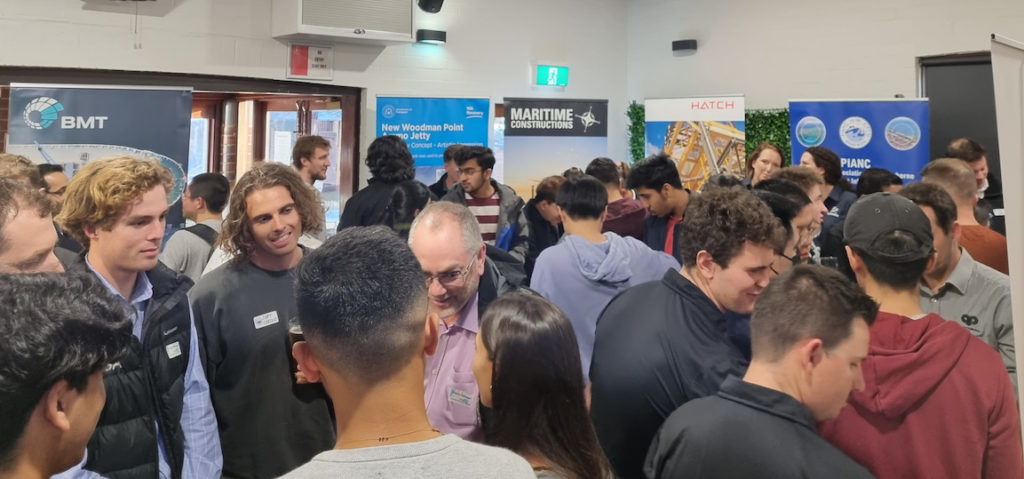 Huge thanks to all participating companies – corporate members of PIANC A&NZ – Austral, Australasian Hydrographic Society, BMT, Cardno (now Stantec), Department of Transport WA, Fremantle Ports, Hatch, HI Fraser, Hydrobiology, IIC Technologies, Maritime Constructions, MMA Offshore, Nautical Institute, Trelleborg, UWA Oceans Institute, Wavelength, Westport, and WGA.