Decarbonisation of ports – the feasibility of shore power
As part of the Coasts&Ports 2023 Conference, PIANC A&NZ hosted a very successful pre-Conference 1.5 day workshop on 14 & 15 August at Maroochydore on Queensland's Sunshine Coast on the topic of "Decarbonisation of ports – the feasibility of shore power" .
Shore power is a significant component to decarbonise port operations. When vessels are moored in a port, marine fuels are used in the vessel's auxiliary engines to generate electricity to enable operations of onboard equipment. Emissions (greenhouse gases, air pollutants and noise) from the auxiliary engines comprise a significant proportion of overall emissions at a port. Supplying power to vessels from the onshore grid would reduce emissions, and when more renewables are added to the energy mix, would largely eliminate emissions.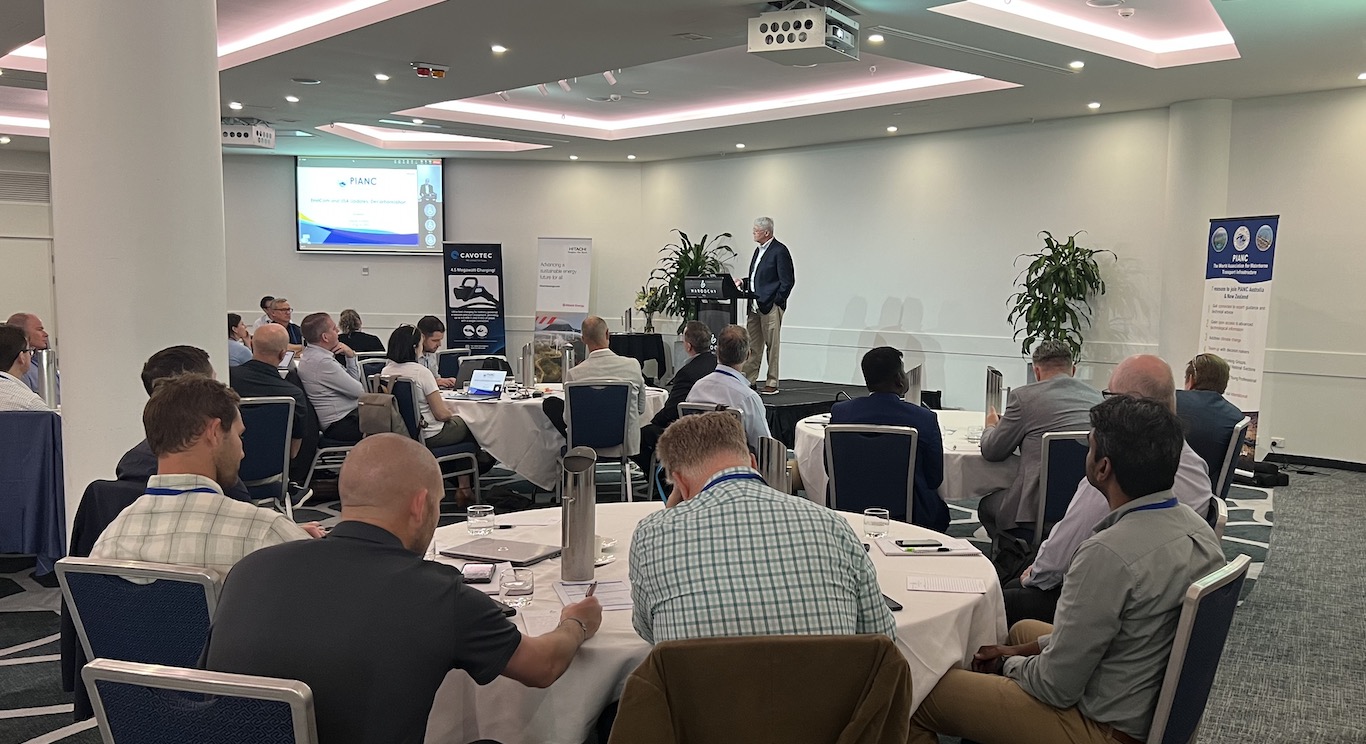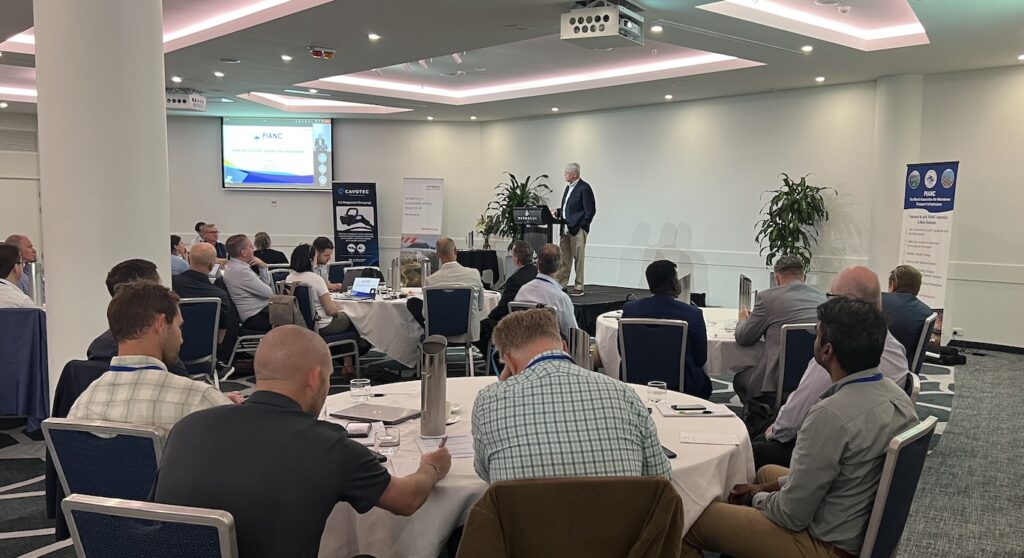 PIANC's 1.5-day event brought together 75 participants from across the port and energy industry to raise awareness of international developments and discuss the challenges and solutions related to the complex topic of onshore power supply. The group discussed the depth and breadth of onshore power supply, including grid network capacity, renewable energy supply, vessel power demand, design standardisation, transformer technology, cable management systems, sustainability, risk, safety, assurance, insurance, and finance.
The workshop heard about early adopters of shore power in Australia, like the Port Authority of New South Wales Bays Precinct and about other ports that are undertaking feasibility reviews. Comprehensive briefings were provided from the Port of Hamburg about its shore power developments, and cruise and container shipping lines shared their sustainability objectives to convert their ships to be shore power enabled.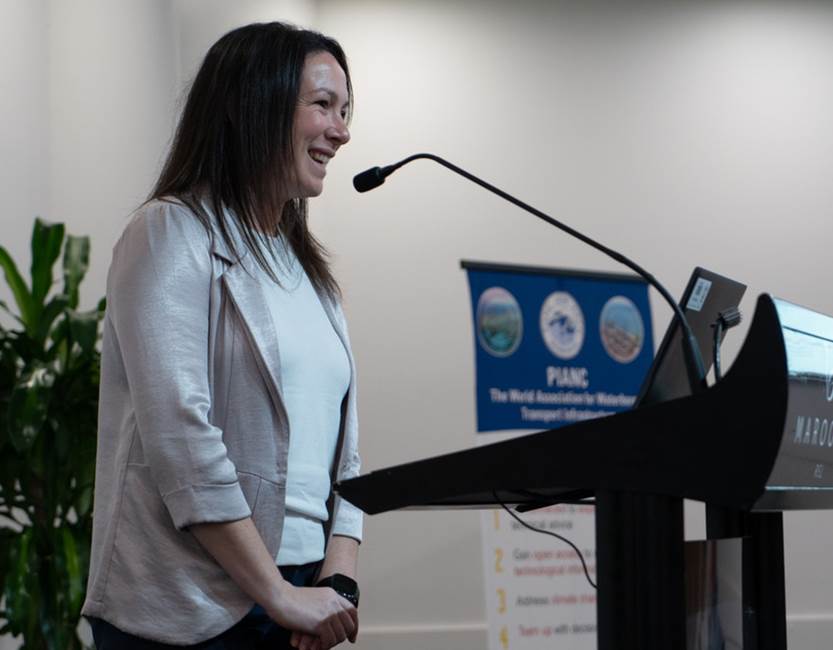 Every port is unique – every shore power application has its own unique considerations. The workshop raised awareness for the port industry in Australia and New Zealand. Every port has its unique circumstances to consider. While time will tell if shore power will be delivered in all circumstances, it is clear that all ports will be faced with the question whether shore power is feasible. Workshop findings will be shared with the recently announced PIANC MarCom Working Group Onshore Power Supply, whose paper is highly anticipated by the industry.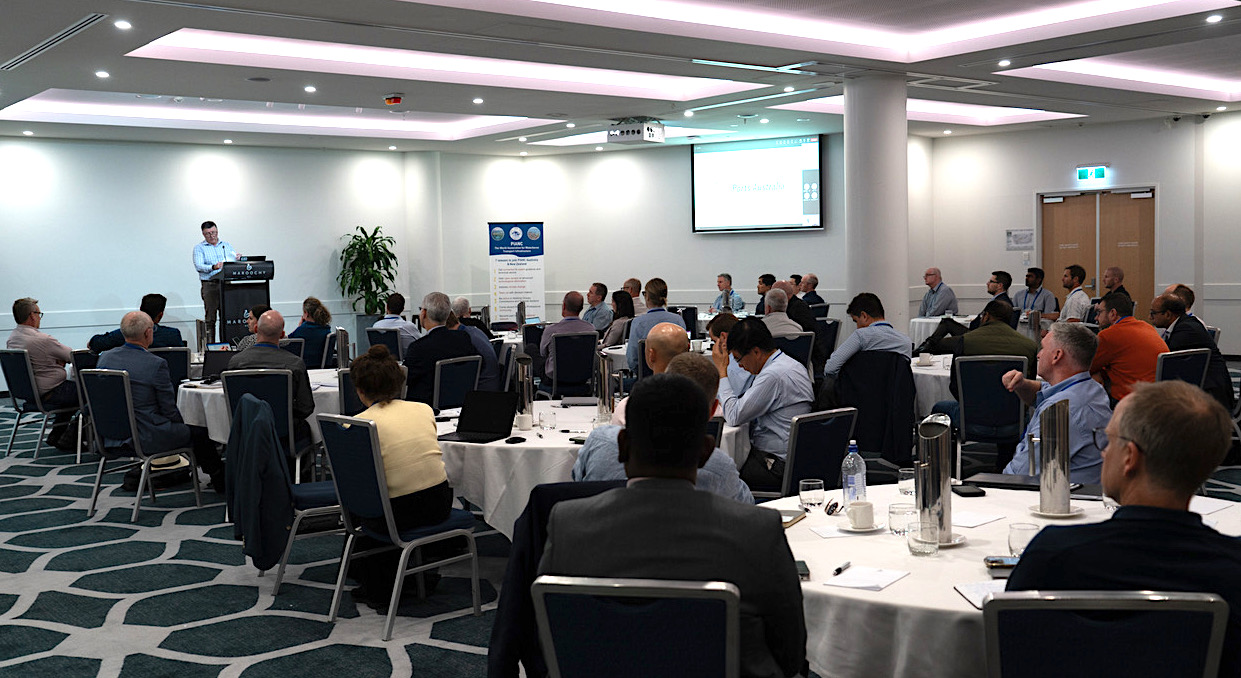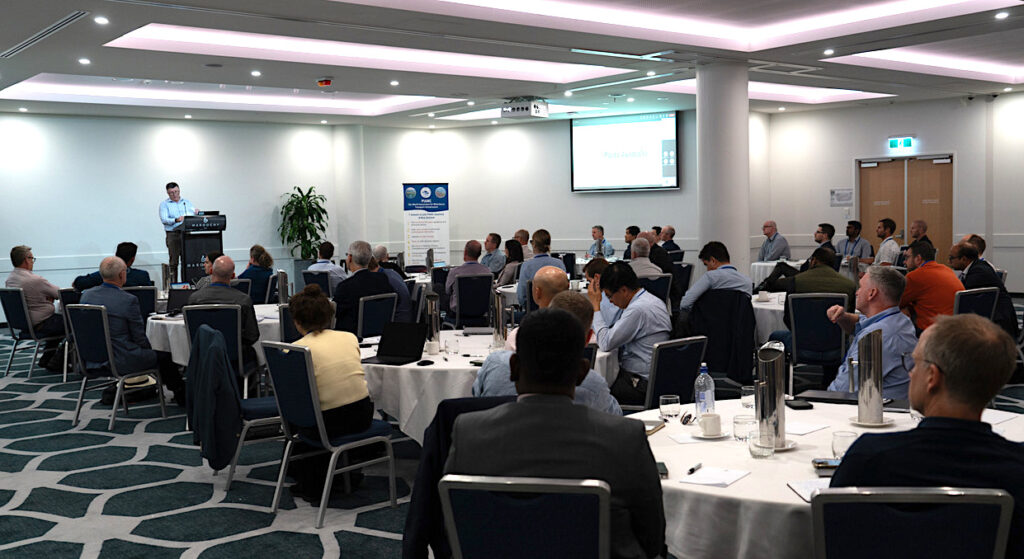 To see a full list of Workshop Presenters and Topics click here.
Presentations are available here.
Congratulations to the Event Organisers.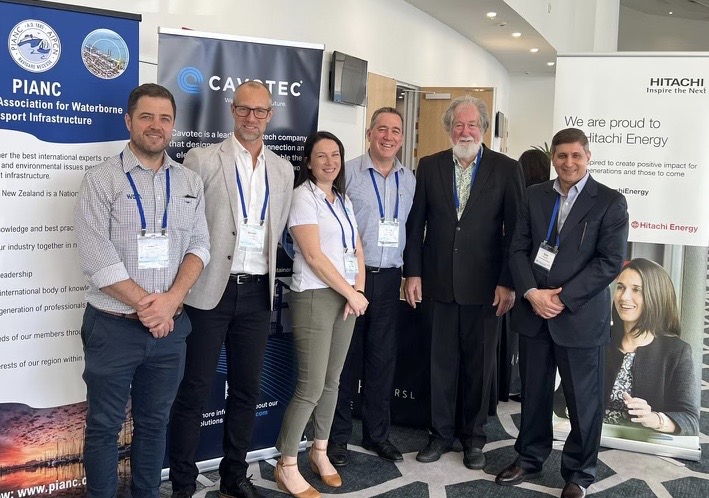 Luke Campbell – Chair PIANC A&NZ, with Shore Power Workshop organisers:
L-R Peter Engelen – PIANC A&NZ Deputy Chair & Workshop Coordinator, Jackie Spiteri – PIANC A&NZ Board Member and Sustainability Lead, Scott Keane – PIANC A&NZ Board Member and Technical Lead MarCom, Ron Cox – PIANC A&NZ Board and member PTGCC, Sam Mazaheri – Chair of PIANC Queensland and Northern Territory Regional Chapter.
Absent: Neil Lawson, PIANC A&NZ Board.