The second of PIANC's new biennial series of Asia Pacific Conferences was held in Melbourne 4-7 September. It was a great experience for all participants after several years of travel restrictions.  It certainly lived up to its stated theme of 'bringing leaders and professionals together'. See our great one minute video here!
190 attendees came from all A&NZ regions as well as Fiji, Japan, Malaysia, Papua New Guinea, and Vietnam. With the Conference opened on Monday 5 by the Hon Melissa Horne, Victoria Minister for Ports and Freight, updates were then given on where and what PIANC's international Commissions were busy working on.
The next two days saw 73 presentations given across a wide range of topics, including Ports & Marine Facilities – design and construction, dredging, climate change, sustainability, navigation, ports operations, and working with Nature. An electrifying key note speech on Tuesday by PIANC's previous Chair, Associate Professor Will Glamore focused on just how serious the climate change indicators are, and how 'engineering as usual' is not an option. Instead, he said, we need to do our best to build up natural resilience to combat climate change.
The conference was a Carbon Neutral Event as PIANC worked in partnership with Greenfleet Australia. The total amount of CO2 offset as a result of the initiative was 39.82 tonnes. Our thanks to Board Member Jackie Spiteri for her efforts and advice on this important matter.
Tuesday night saw a very well attended conference dinner which hosted the PIANC APAC2022 awards. Our congratulations to the five award winners: Jordan Butler (Author's Award), Marika Calfas (Progress Award), Ron Cox (Lifetime Achievement Award), Edward Rowe (Young Author's Award), and Tom Shand (Contribution Award). A fuller story on the awards will follow.
Wednesday's technical tours were thoroughly enjoyed by those partaking in them – the Port Melbourne Boat tour and a Port Infrastructure Technical tour.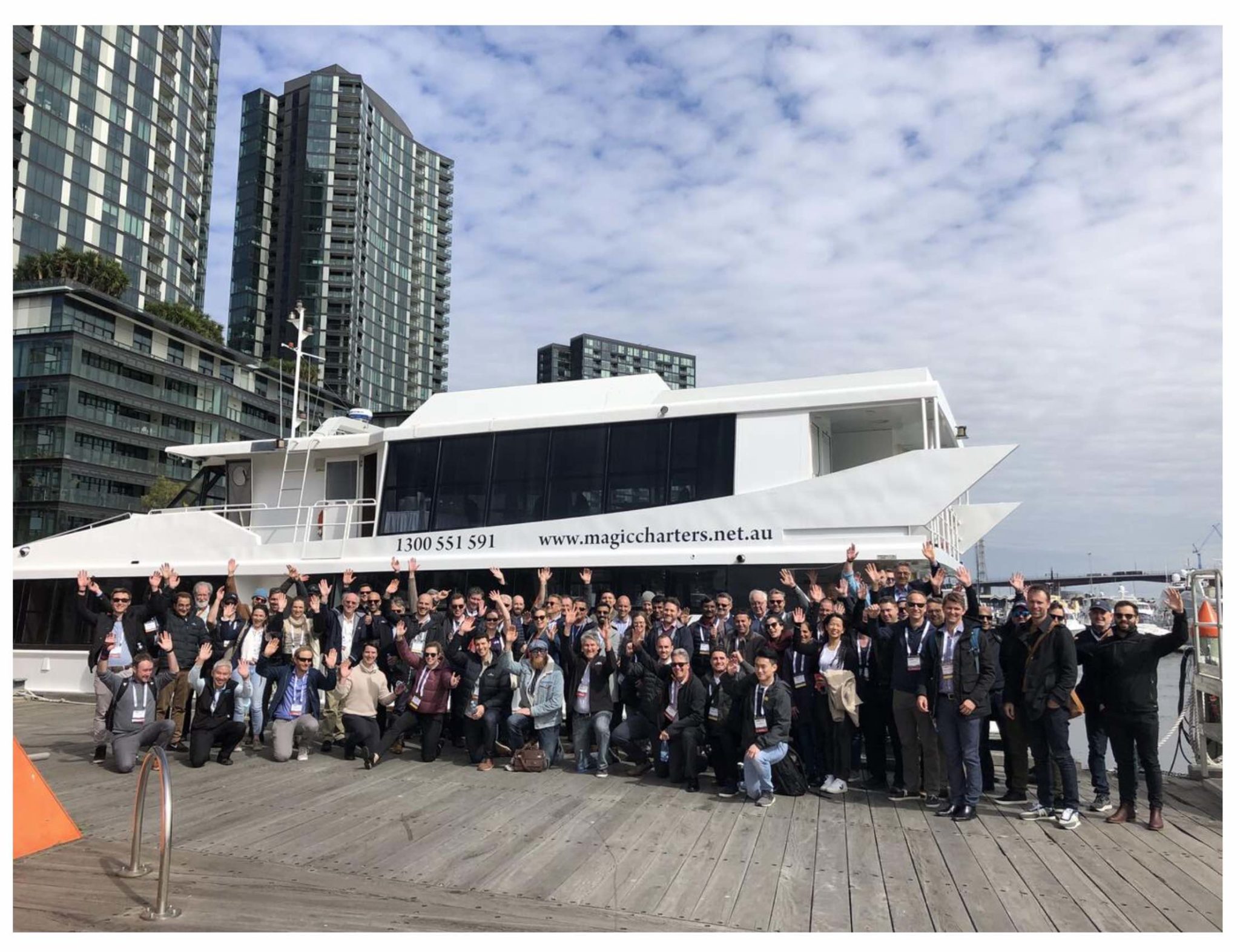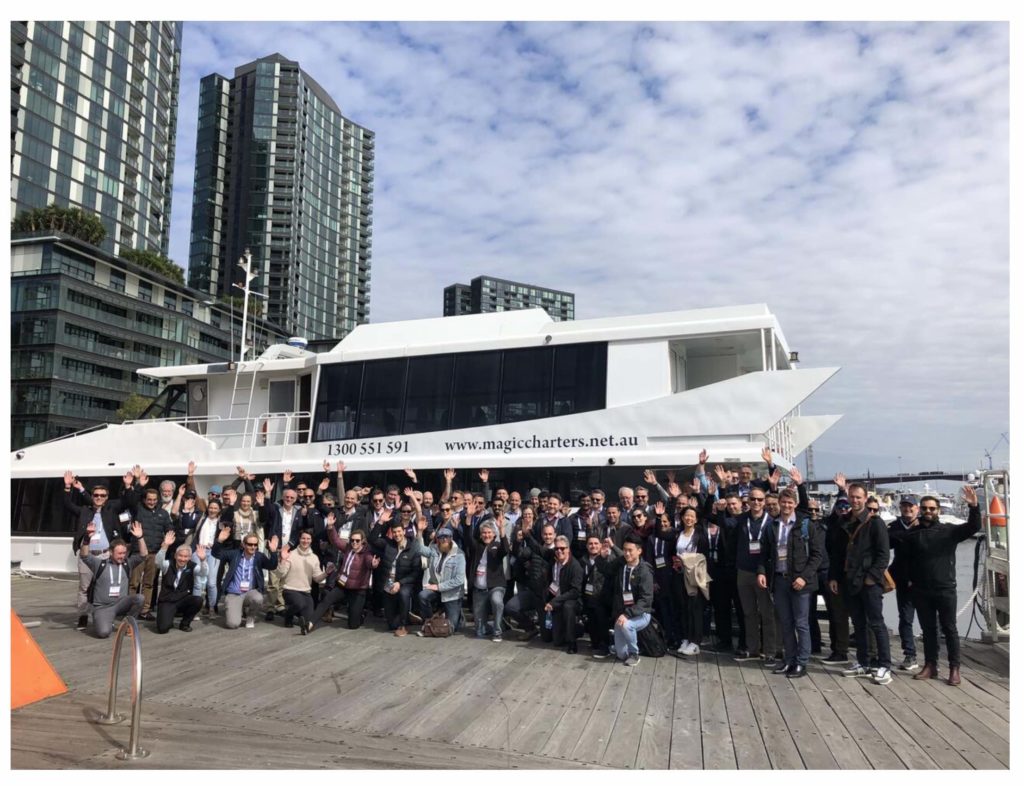 Congratulations to the organisers, especially to the hard working Local Organising Committee – Laurence Benn (Chair), Mark Bennet, Lucas Bresolin, Glenn Brine, Luke Campbell, Chris Carboon, Stuart Christie, Ron Cox, Neil Lawson, and Matt Primer; the PIANC A&NZ Board for their support, all the presenters, participants, and a special and sincere huge thanks to the conference organisers EastCoast Conferences!
A huge shout out to our wonderful Platinum and Gold Sponsors!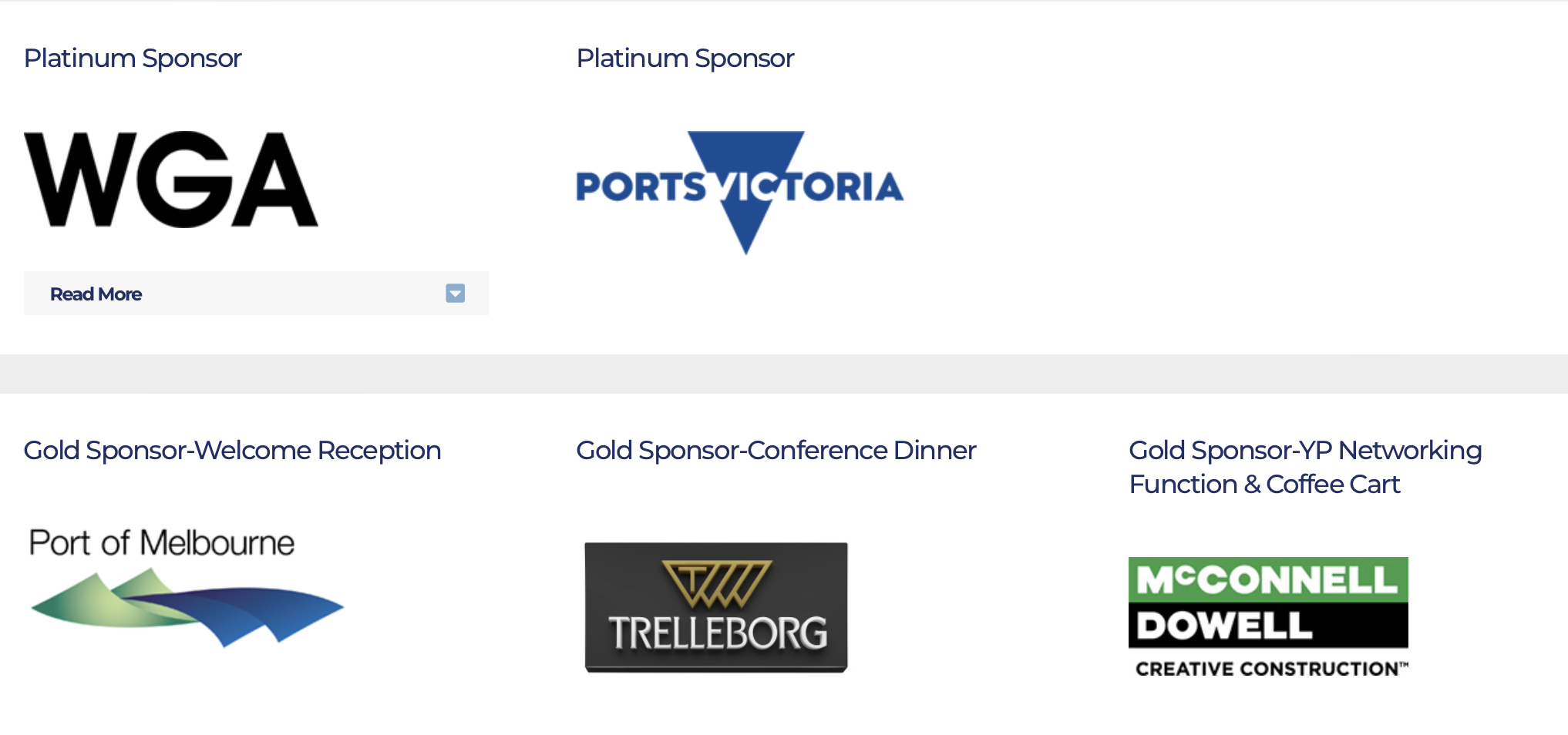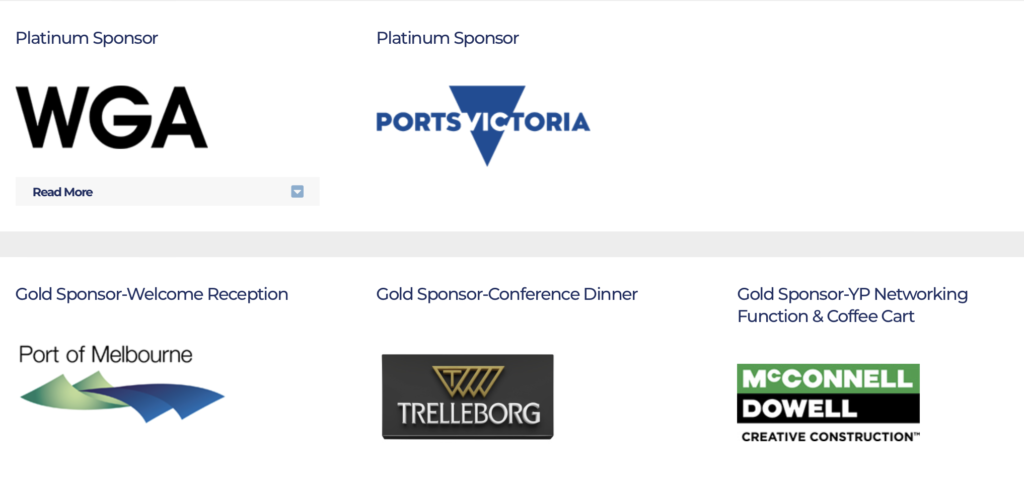 and to all our Silver and Bronze Sponsors!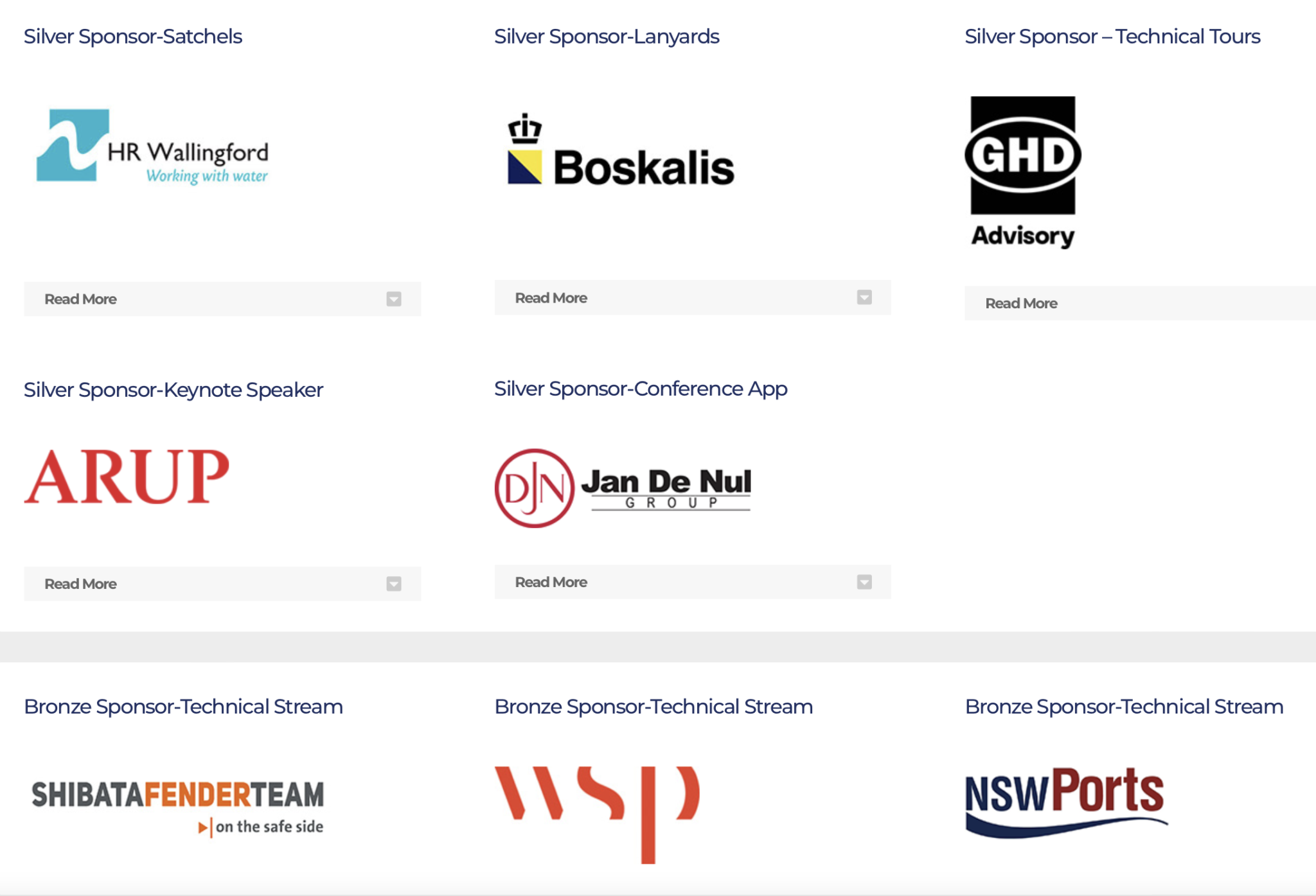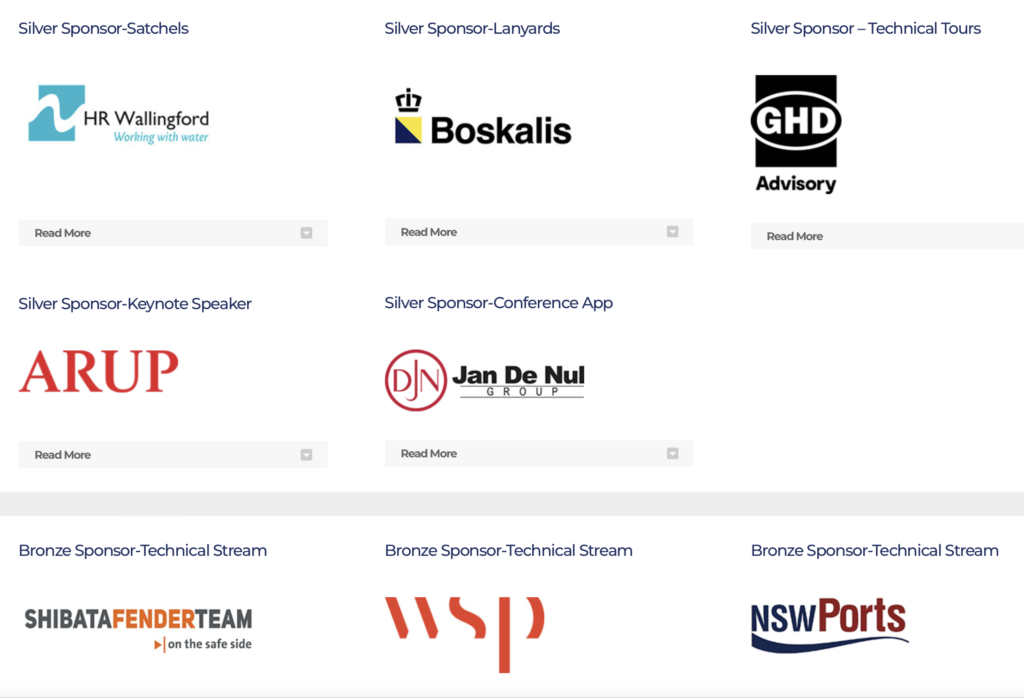 and also to all our supporting sponsors. We really have been supported by our community!


Top Pic: Some of the PIANC A&NZ Board; L-R: William Blank, Jackie Spiteri, Will Glamore, Claire Treeby, Ron Cox, Neil Lawson, Scott Keane.