There were 460 enthusiastic delegates and 160 expert presentations at the biggest ever Australasian Coasts&Ports Conference held on the Sunshine Coast in Queensland 15 – 18th August. Check out our 2 min video here!
This biennial Conference was co-convened by PIANC Australia & New Zealand and Engineers Australia, with the support of Engineering New Zealand and the New Zealand Coastal Society. The 2023 Conference was celebrating 50 years, and the first time together in person since 2019. The LOC was led by Dr Andrew Pomeroy (see pic above).

"Working Together" was the theme of this Conference, and it was manifested in all of the Conference proceedings. There was a palpable excitement at being reconnected, and a strong sense of mission for the future, ready for the challenges of facing up to climate change, and the global energy transition.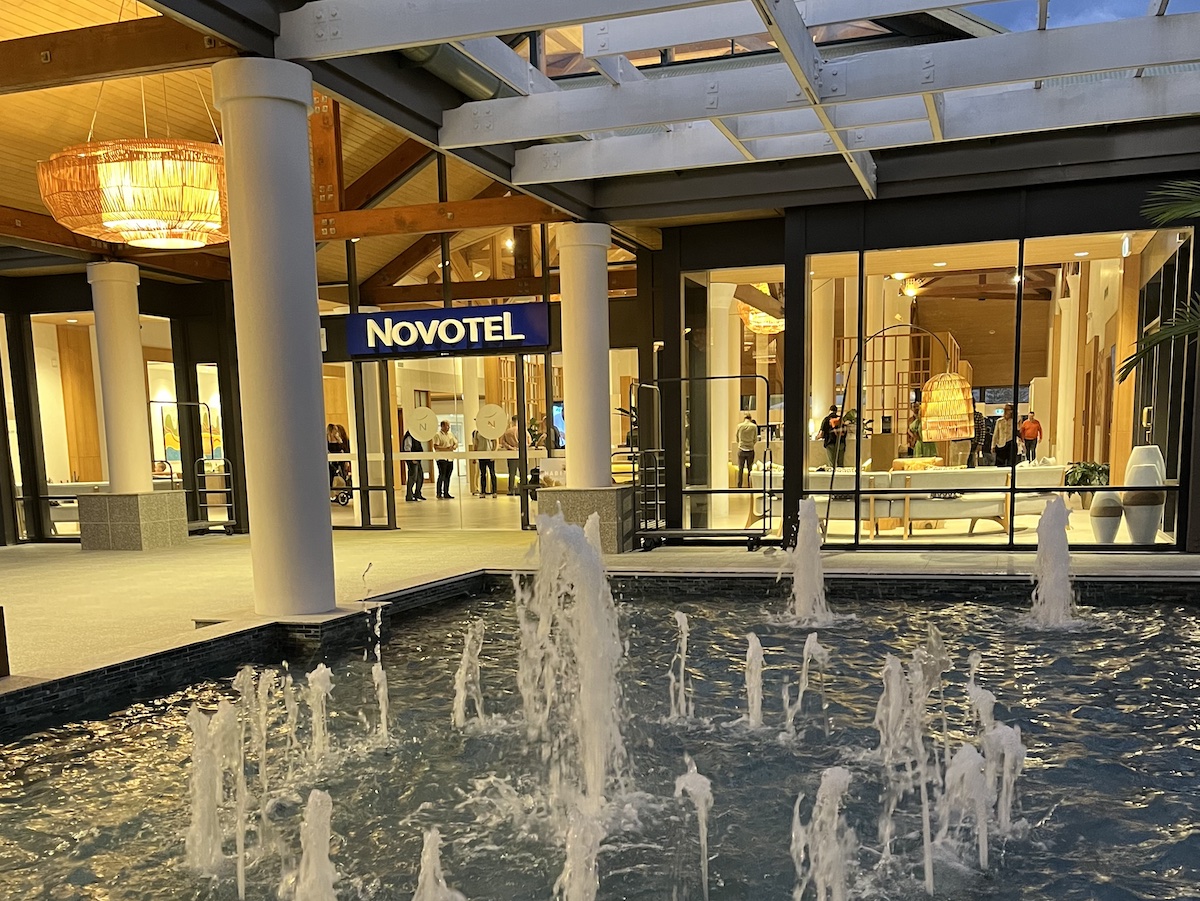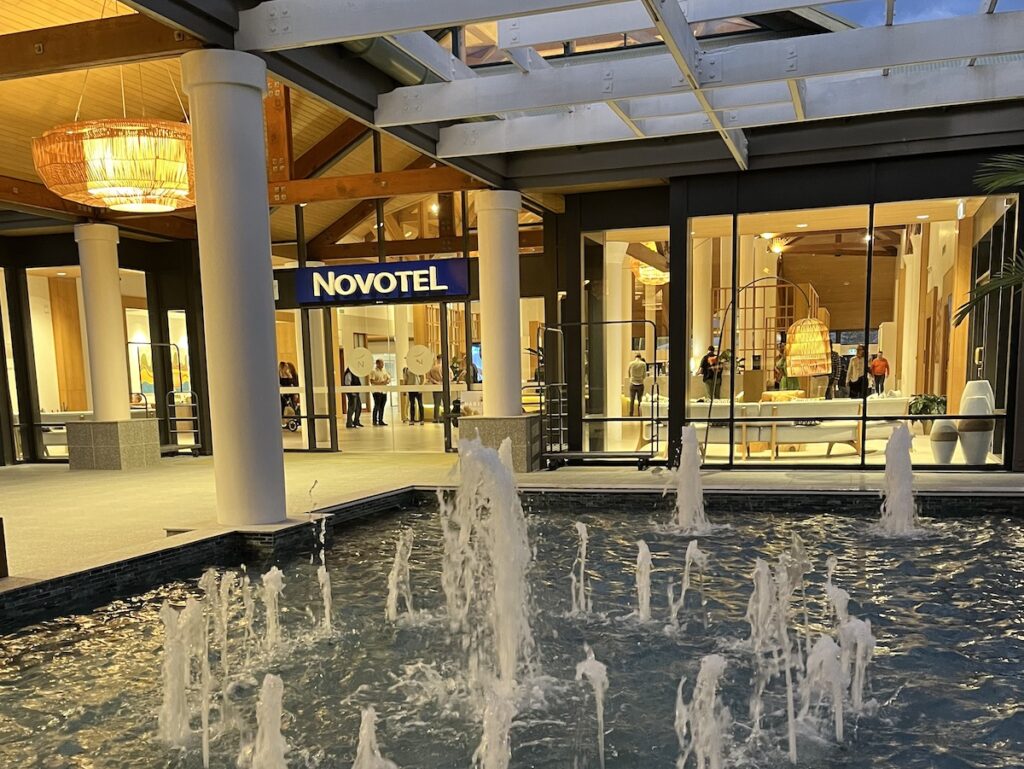 PIANC A&NZ Chair Luke Campbell was one of the first speakers at the Opening Plenary. He gave an outline of PIANC's beginnings in the late 19th century– a period of enormous global change enabled by many scientific and engineering feats, including the replacement of sailing ships with the new technologies of steamships. We are being asked, he said, in the current day to do our own radical energy transition as we move towards decarbonisation and renewable energies.
Conferences such as this one provide key opportunities for our ports, maritime and coastal community to share our knowledge, expertise and ambitious visions for the future. But the work cannot be done alone, or even just within our community. It is more than time, he said, for all of us to speak outside the room of scientists and engineers.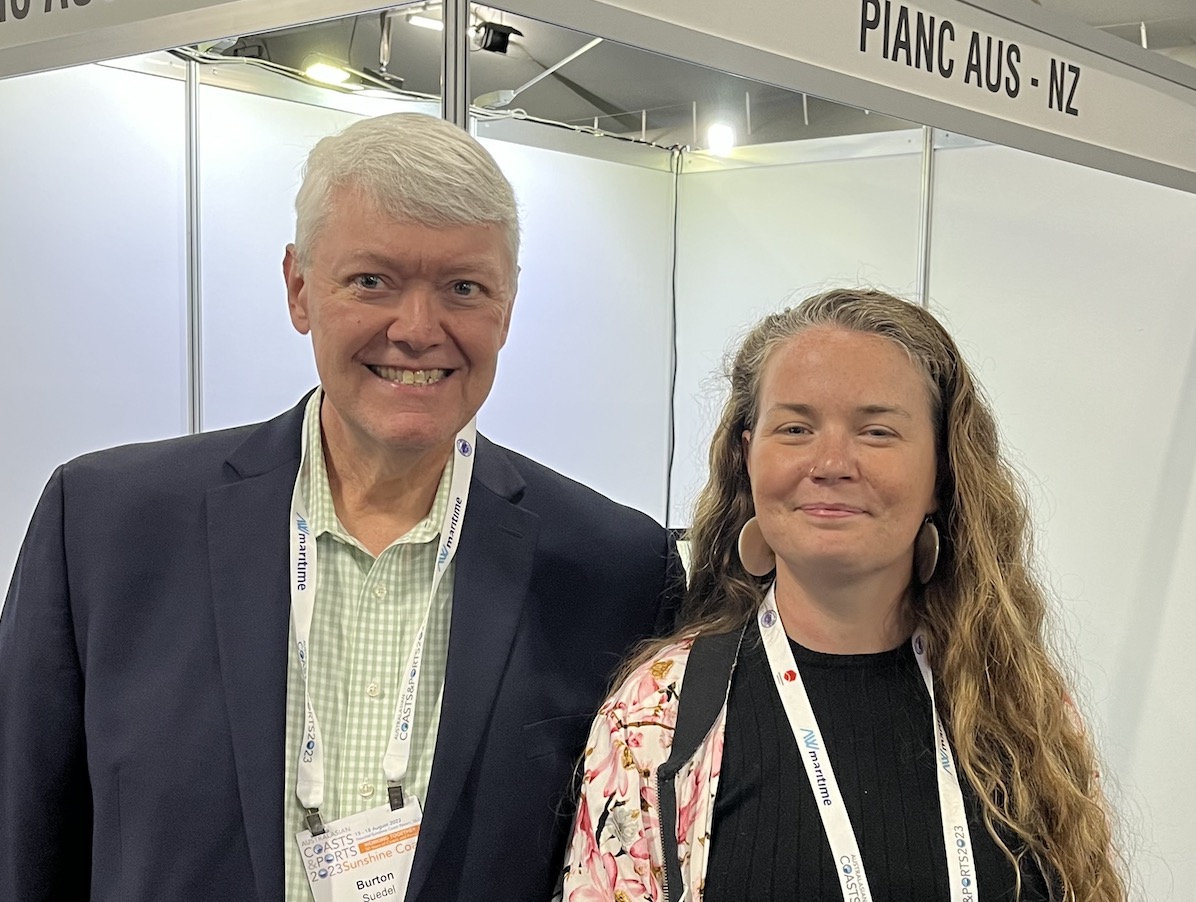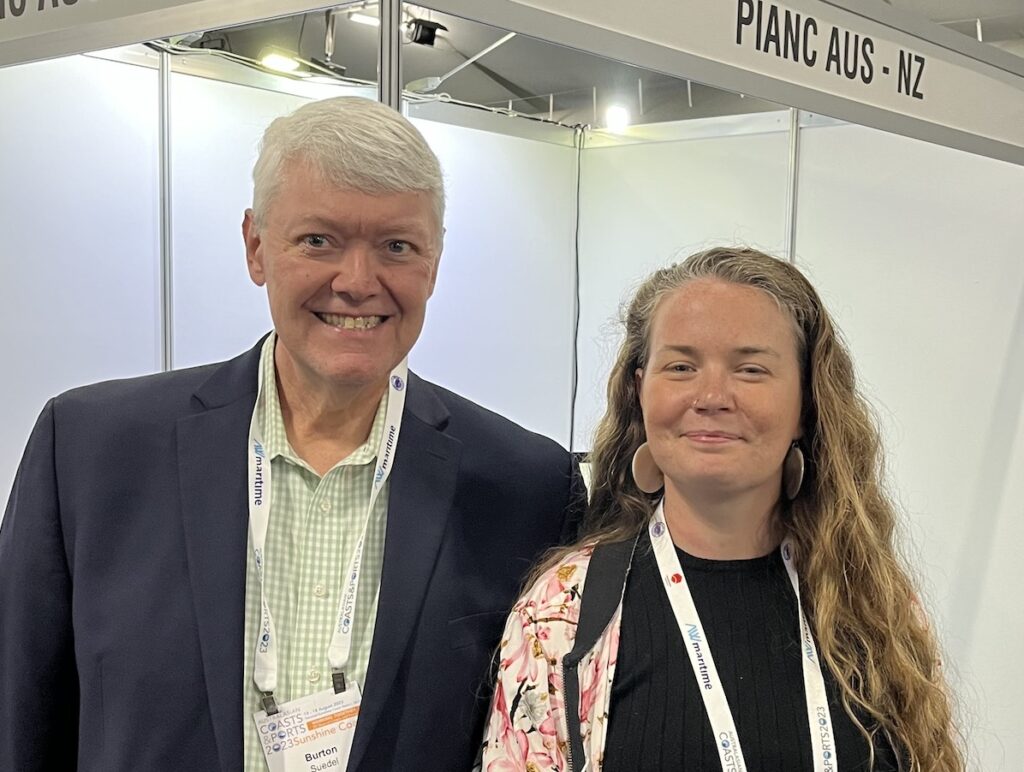 Keynote speakers were PIANC EnviCom Chair Dr Burton Suedel, who spoke of positive progress in the US and elsewhere with Working with Nature projects; and Jamie Simmonds, a community relocation & managed retreat expert based in Brisbane whose book 'Rising from the Flood' recounts his experience as Project Director for the relocation of the small town of Grantham, Queensland – one of the quickest, most cost-effective and successful examples of managed retreat in the world.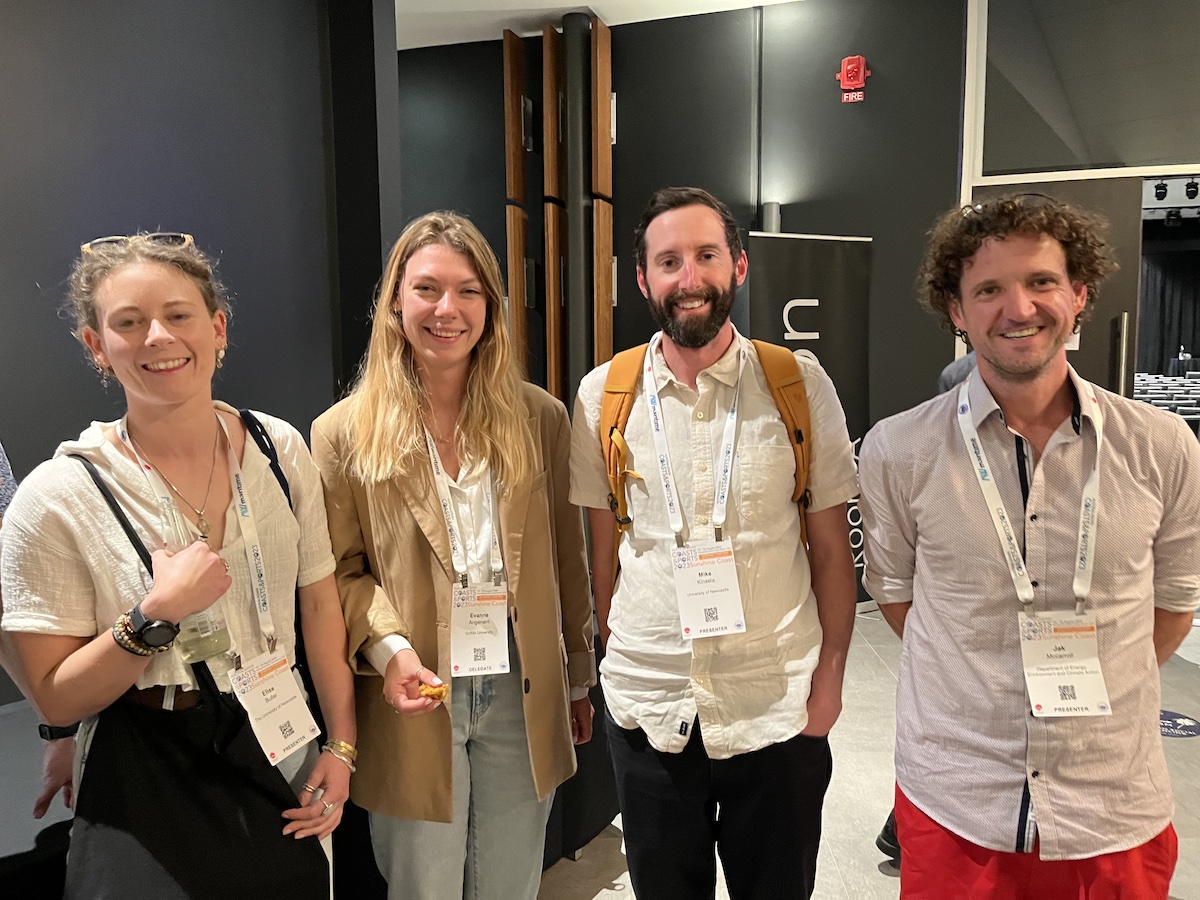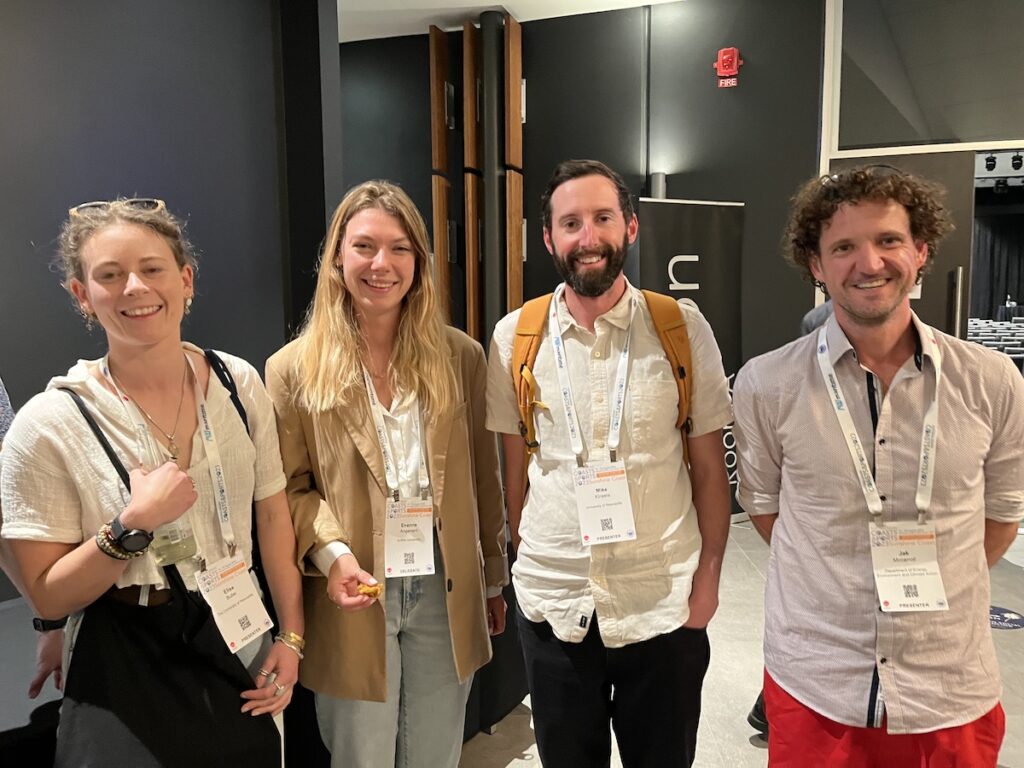 Social events included a Women in Coastal Geoscience and Engineering function, a YP networking function (somewhat overshadowed by the Matildas playing in the World Cup semi final at the same time) and of course the Conference Dinner. Conference dinner presenter was Dr Maddy McAllister, the Senior Curator for Maritime Archaeology at the Museum of Tropical Queensland and James Cook University. Her research focus revolves around recording, visualising and interpreting underwater shipwreck sites.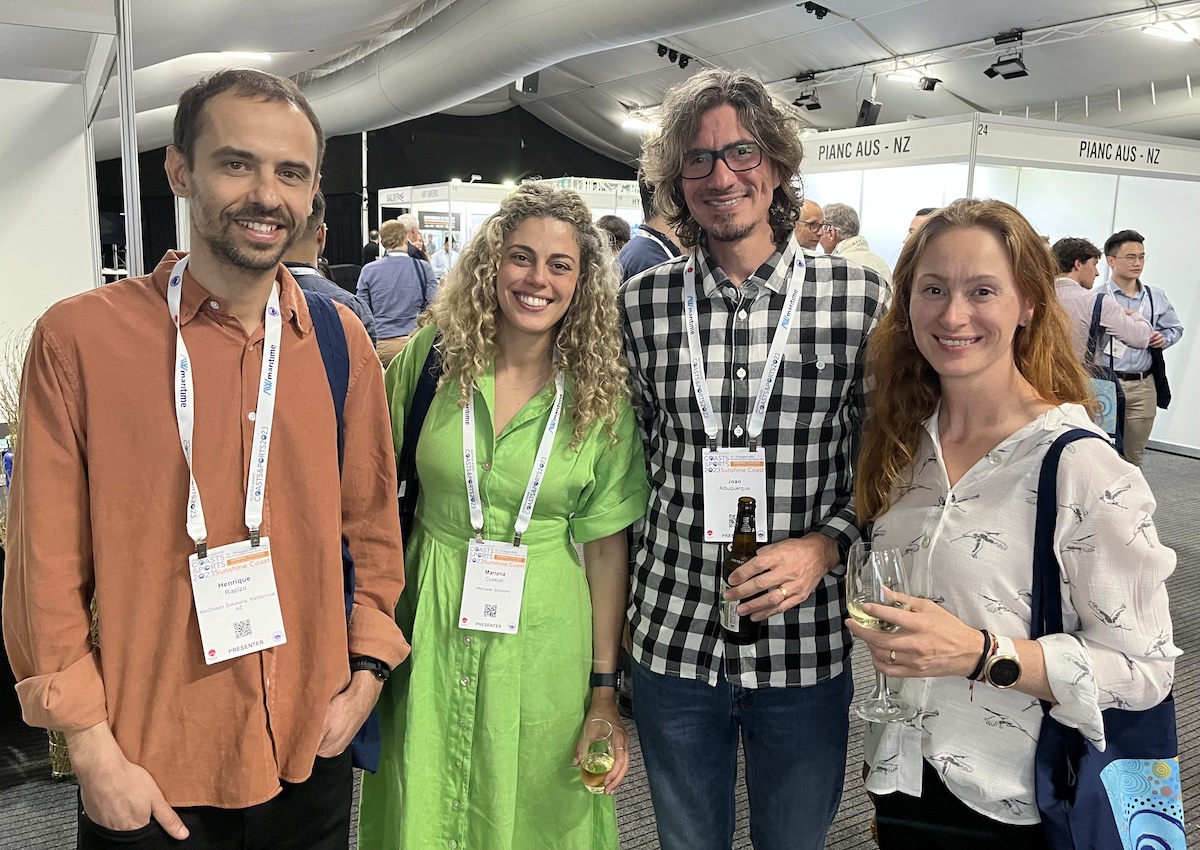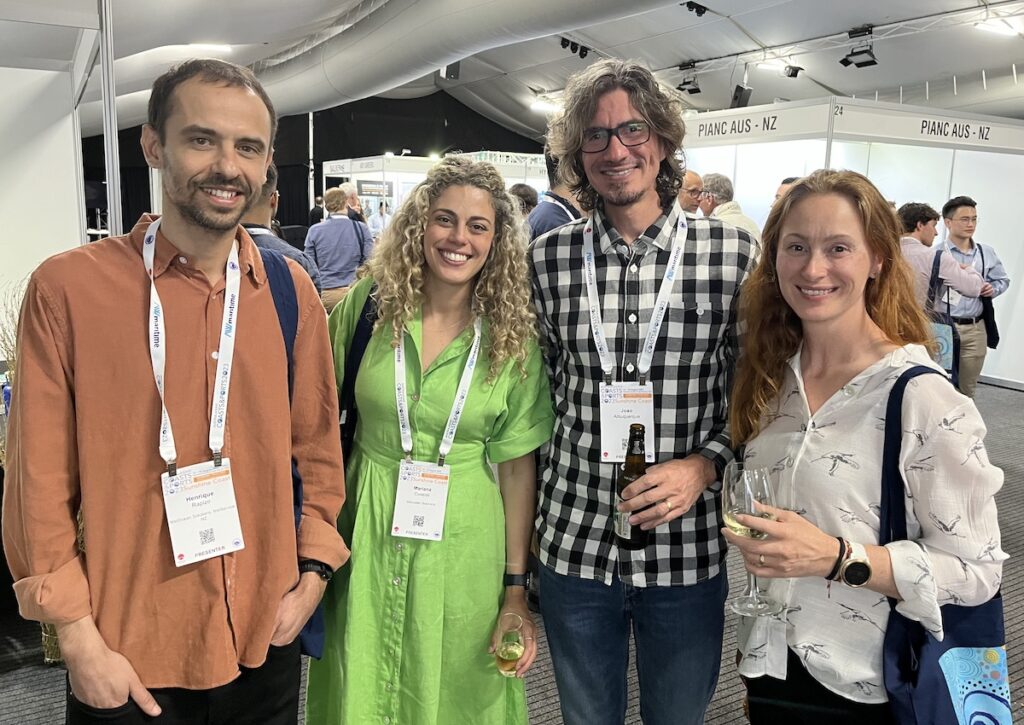 The Conference concluding plenary session included PIANC A&NZ stalwarts Tom Shand and Ron Cox along with long term colleagues Angus Gordon and James Carley, who reflected on the 50 year legacy of the Australasian Coasts & Ports Conference and where to from here.
'Whatever the future,' noted Tom Shand, 'we've got some big challenges ahead of us. These will need close integration of the analysis (research) and synthesis (design and construction) branches. Conferences like Coasts & Ports play a key role in bringing these two branches together to share their respective experiences and learn from each other, strengthening the overall discipline.'
More Images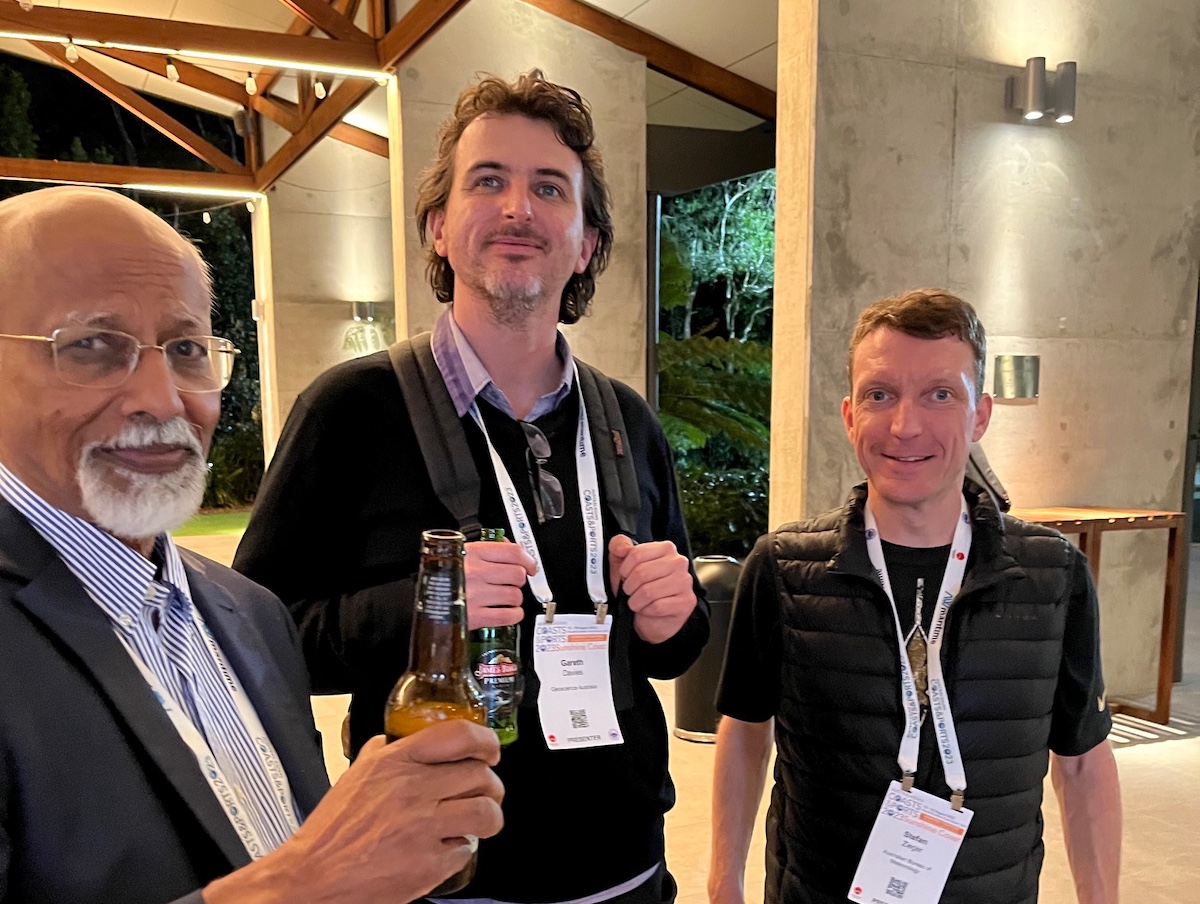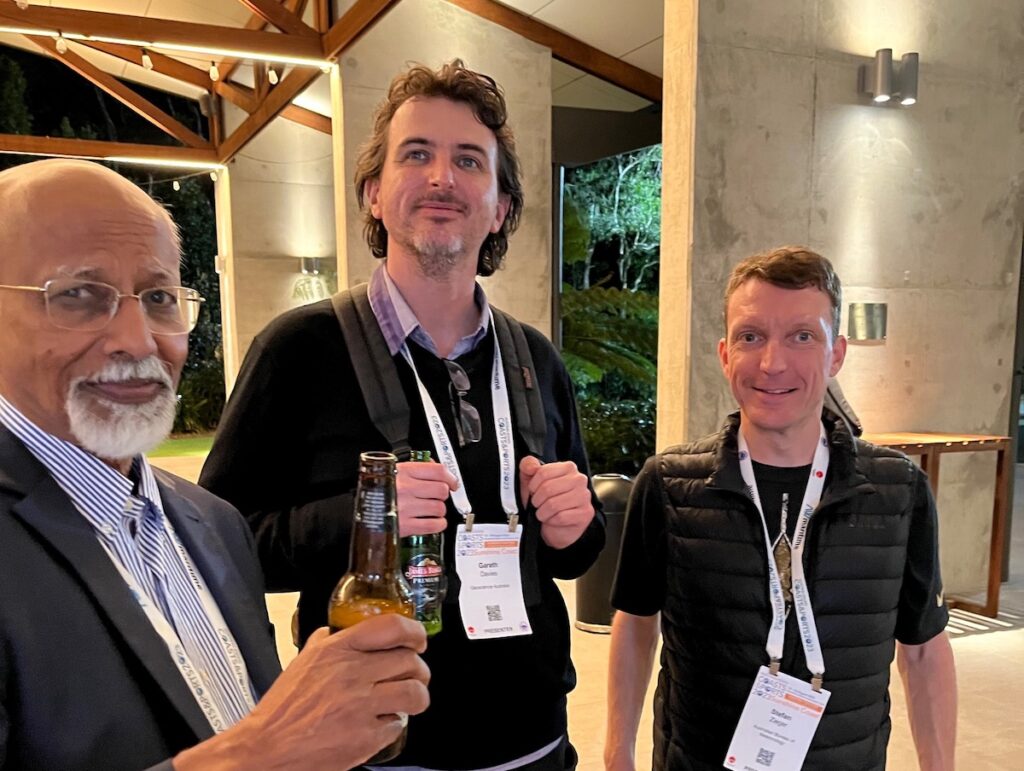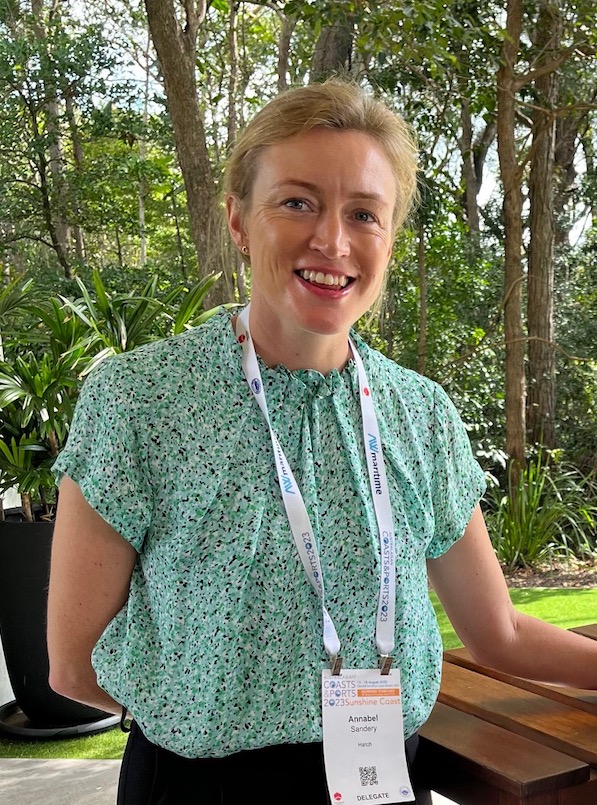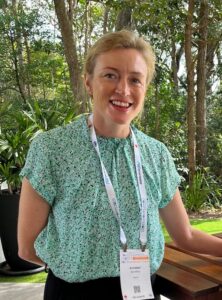 Huge congratulations to Conference Chair Andrew W.M Pomeroy and all his Committee, Michael Allis, Stuart Bettington, James Carley, Gildas Colleter, Bobbie Corbett, Ron Cox, Peter Cummings, Peter Dews, Prof Hong Zhang, Georgia Keeshan, neil lawson, Javier Leon, Jenny Loveday, Alice Mumford, Katrina O'Malley-Jones, Daniel Rodger, Prof Tim Smith, Kristen Splinter, Verity Taylor, Katie Wilson, and Pamela Wong, you have done great work! Special mention must go to intrepid, dedicated and absolutely brilliant Conference Event Managers East Coast Conferences, Jas Durbidge, Jayne Hindle, and Amy McIntosh.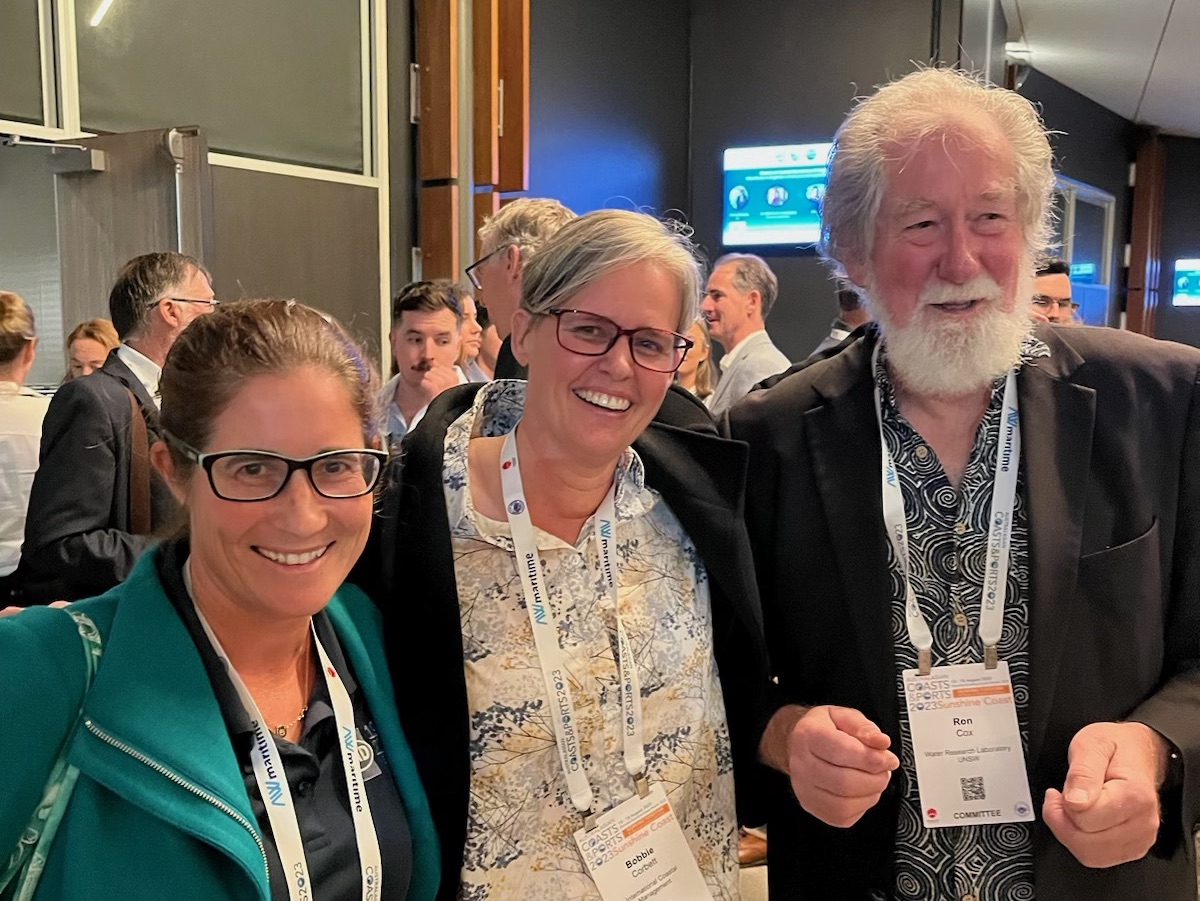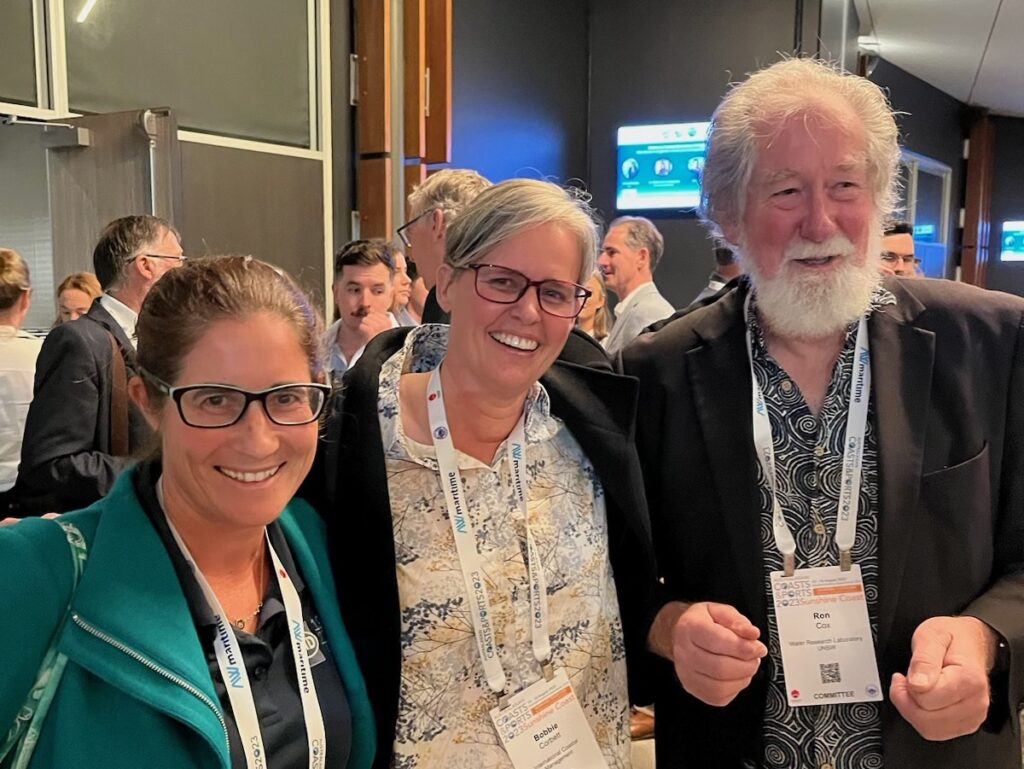 Grateful thanks to our wonderful Conference Platinum Sponsors – Hall Consulting, Trelleborg, and the Queensland Government. Big thanks must also go to our brilliant Gold Sponsors, the UNSW Water Research Laboratory and Tonkin & Taylor, and to our steadfast Silver Sponsors – AW Maritime, The Jetty Specialist, KBR, Manly Hydraulics Laboratory, Moor Marine, Royal HaskoningDHV, Tuflow, WGA, and WSP. Thanks also to our supportive Bronze Sponsors – Advisian, Beca, International Coastal Management, HR Wallingford, JBP Scientists & Engineers, Shibata Fender Team, Water Technology Ltd, and SMEC. We couldn't have done it without you! It's called Working Together! Check out our 2 min video here!