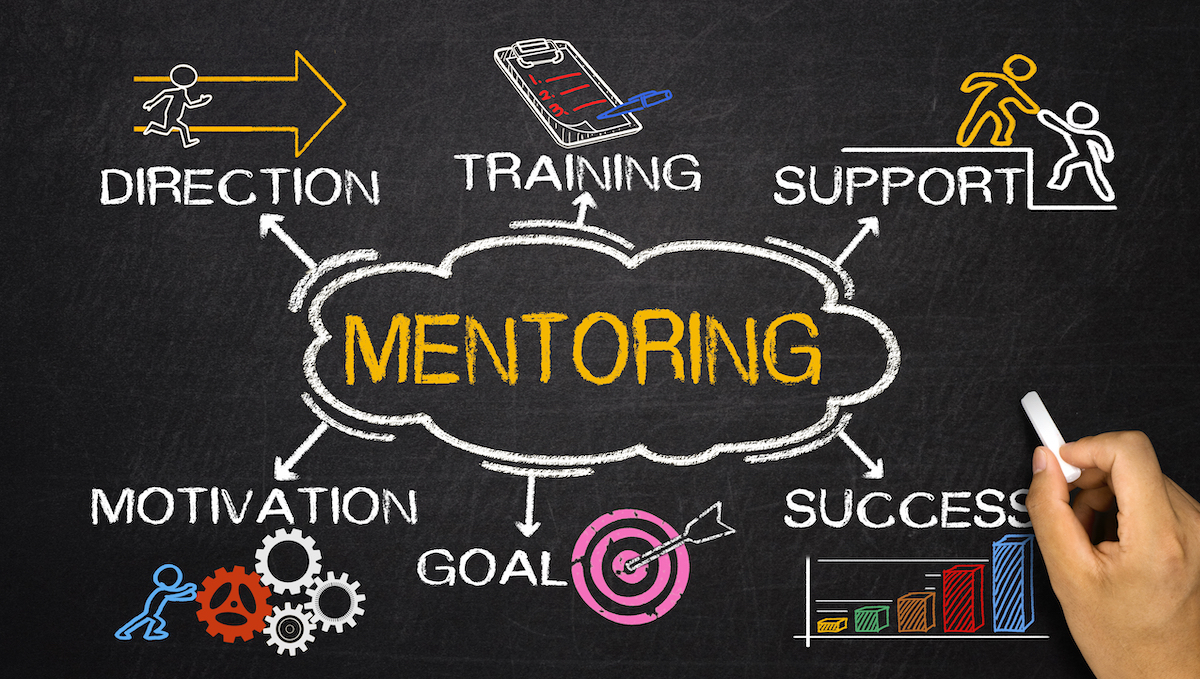 Date/Time
Date(s) - 01/07/2020
All Day
PIANC ANZ Mentoring Program
First cohort has begun – from July – December 2020. A second round beginning in 2021 will be advertised later in the year.
The PIANC ANZ Mentoring Program aims to provide members with an opportunity of giving back to their coastal and maritime industry colleagues through sharing professional experiences and life lessons, as well as providing an opportunity for interested members to gain guidance and advice in progressing their professional career through meaningful discussion with their peers.
The PIANC Mentoring Program is a fantastic opportunity to engage directly with other PIANC members. Recognising that many of our members have valued and varied experiences, the mentor/mentee relation can be, but is not necessarily, senior-junior in nature and instead can be one of peers across industries or across disciplines. We welcome mentors and mentees of all ages and backgrounds.
Benefits of the program
The mentor and mentee will be contributing to a program that will:
Give understanding of the benefits, activities and processes of PIANC ANZ, YP and PIANC International.
Assist members in meaningful professional and career development;
Encourage greater cooperation between professionals in science and engineering fields, across industry and between industry and universities;
Promote the value of knowledge sharing;
Facilitate discussion on adjusting our profession to a world impacted by a pandemic and climate change!
Benefits for mentors include
The ability to give back to the PIANC community in a flexible and personal program.
Recognition as a subject matter expert and leader
Exposure to fresh perspectives, ideas and approaches
Opportunity to reflect on your own goals and practices
Development of your personal leadership and coaching styles
Benefits for mentees are also plentiful and include:
Access to an experienced person for advice
Networking with industry professionals
Inspiration by role models
Insight into someone else's career and working life with diverse range of learning opportunities
Knowledge of possible career paths.
Registration of interest as mentor or mentee
If you are interested in participating as mentor or mentee, please register your interest by email by 12 June 2020 to support@pianc.org.au
In your email, please respond to the following questions which will assist us with pairing you to a mentor/mentee:
Name, company, contact details
What would you like to get out of the Mentoring Program?
Brief Bio – what do you want a mentor/mentee to know about you?
Do you object to your name / company being mentioned on PIANC media as participant of this program?
 Guidelines of engagement
Mentors and mentees must be PIANC ANZ members. Participation is on a voluntary basis.
Number of participants is subject to interest. Initial program aims for 10 mentors and 10 mentees. Further interest will be addressed in subsequent programs.
The engagement will be for 6 months and will be conducted from June to December 2020. Future programs will be offered subject to interest. Expression of interest remains open for mentors and mentees throughout year.
PIANC ANZ organising committee will link mentor/mentee pairs.
Mentoring sessions to be undertaken by phone or web. Once circumstances allow optional in person meetings, coffee sessions, site visits, etc. at discretion of participants.
Session times and duration are at the discretion of mentors and mentees, but are intended to be for one hour each month, recognising that this may not be consistent throughout the program.
Mentoring sessions will be conducted on basis of confidentiality.
Mentors will attend an instruction session.
General feedback to be provided by mentor and mentee about the program to PIANC ANZ.
Participants will receive certificate of participation. Participants names and company name will be published on PIANC ANZ news – subject to agreement from participants.
Many members of the busy PIANC ANZ Board have offered their services as PIANC Mentors including:
Greg Britton
Greg is the Technical Director of Royal HaskoningDHV in Australia.  He has 41 years professional experience in the investigation, design, documentation, planning, environmental assessment, and project management of coastal, estuary and maritime projects.  Greg has experience running his own consultancy business, as well as providing expert advice on coastal, maritime and environmental engineering to various bodies including the Federal Court of Australia, NSW Land and Environment Court and several Commissions of Inquiry.  Greg has made a significant impact not only to our industry but also to management of our coastline.  He is a Board member of PIANC Australia and New Zealand.  He has recently been appointed by the NSW Minister for Planning to the Sydney and Regional Planning Panels as a Coastal Expert. Greg says, "I have a strong interest in mentoring and believe it is our societal responsibility to pass on knowledge and experience."
Peter Engelen
Peter Engelen is General Manager Planning and Infrastructure at NSW Ports where he leads a successful team in delivering strategic port planning, statutory land use planning, and asset management of the infrastructure at Port Botany, Port Kembla and the Enfield Intermodal Logistics Centre. Prior to joining a port manager, Peter was a consultant on international port development projects. He has been involved with the expansion of Port Botany since 2007 and in Port Kembla since 2013. Peter implemented NSW Ports' strategic asset management plan based on ISO55000 principles. He is board member at PIANC Australia, the Botany Bay Business Enterprise Centre, and the Illawarra Business Chamber Regional Advisory Council. "I am grateful for what the ports industry has given me, " Peter says, "and I hope to pass something of that on through PIANC and this mentoring program. We can all learn from each other."